ABOUT STELLA
Stella Artois is renowned as a quality beer brewed for an average of 6-11 days longer than most other beers using the finest quality hops and barley including Bohemian Saas hops.
It is these Saas Hops that give Stella its distinctive full flavour. At Stella Artois we believe in quality at the heart of everything we do right down to the delivery of the perfect pint in your local pub. We have even introduced The Stella Mobile School of Excellence to maintain our reputation for great beer.
The perfect pint of Stella should be served at 6-8 degrees centigrade to ensure the full flavour of the beer
ABOUT THE STELLA HEADZ!!
Since this site was built it hasn't been updated for beards so its about time that changed. All the gang av gone their own ways since skool, and its very rare that they are all together at once. most of them are 18 now although there are a few bdays still to come - Westy's, Dazza G's, Garf's and PJ's unlucky if i forgot anyone elses.
Dazza G's Party

Just a reminder that Dazza G's party is on the 2nd of July at St Robert Belamines Church Club. It should be a good nite like coz theres gonna be plenty of ale flowing n plenty of boogying and for those with bottle or who are shit faced there is also a kareoke lol. If anyone can't make it try n let either Dazza G, Robbie D or big gay gaffa know about it. Cheers
dazzagray2001@hotmail.com
European Upset

Greece are the European champs after beating Portugal in the Final last night. To be honest no-one can complain that they are the champs because they beating the best teams in the Tounament minus England along the way, n i mean after seein christano ronaldo crying after the game, how many of use were pointing to the tv thinkin, i wish we done that n not Greece.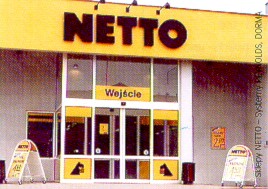 HAVE U SEEN HIM HERE
Does Jono still buy his ale here after all these years????
jonopaul@hotmail.com